Organ Profile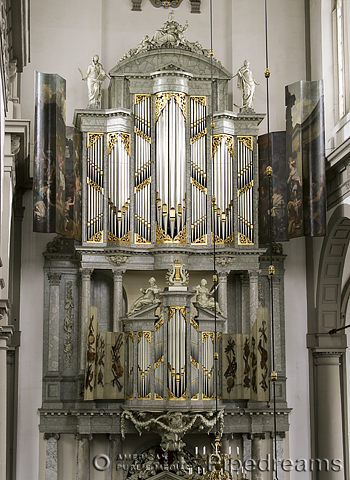 Facade with the shades open.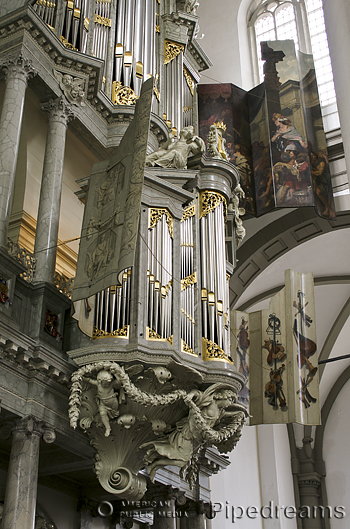 Detail of the rugpositive.
1686 Duyschot; 1721 Vater organ at Westerkerk, Amsterdam, The Netherlands
All of the images in this gallery were taken on our Tour of the Netherlands. Join us on our next tour.
Programs that feature this organ
Links & Resources
More pipe organs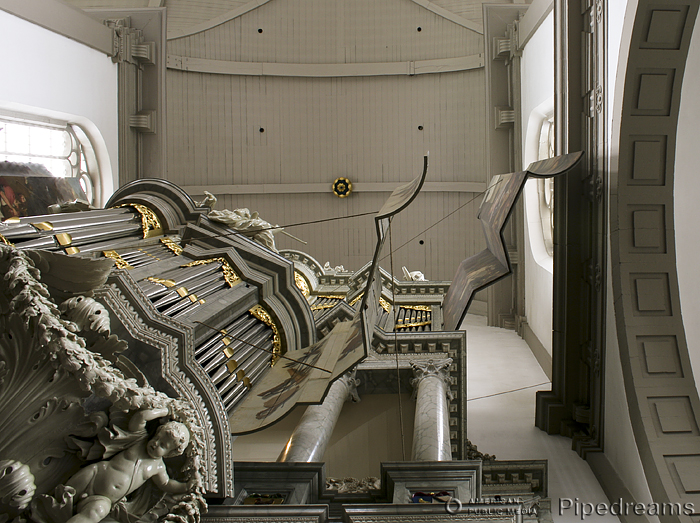 Detail of the shades noting the shape needed to fit tightly over the casework.