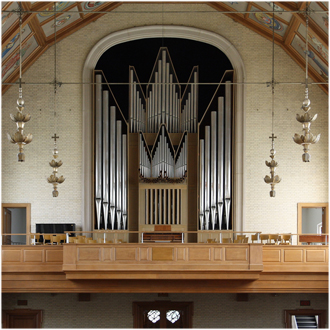 …music by our resident composers always makes a good impression.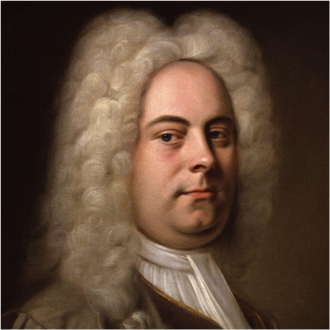 …one of the most popular and influential composer-performers of the Baroque era continues to inspire in the 21st century.
Hear about our upcoming show Celebrating Bach! , Program No. 1627 (7/4/2015)

For the convenience of those of you with mobile devices, now you can listen to our PIPEDREAMS audio at http://www.yourclassical.org!
See highlights of the 2015 Tour to Poland by visiting the Pipedreams 2015 Tour page.

Meet Michael!
Michael Barone makes personal appearances here and there, and would love to greet you at one of these upcoming events:
June 11, 2016
Visit with Michael Barone and enjoy family-friendly events during the annual Philadelphia Organ Day at the Kimmel Center downtown.
June 14-18, 2016
Enjoy the talents of an international array of young talent, and chat with master-of-ceremonies Michael Barone in an extraordinary environment during the Longwood Gardens International Organ Competition.
You can 'meet Michael' in places that few have a chance to visit, inside the marvelous, magnificent and monumental Wanamaker Grand Court Organ at Macy's Philadelphia Department Store…via a superb behind-the-scenes visit with Wanamaker Organ curator Curt Mangel, via a detailed DVD that reveals much about this incredible music-making masterpiece.

An Amazing Organ Restoration Story:
On many occasions, PIPEDREAMS broadcasts have featured compact discs from the catalog of
JAV Recordings
. The inspiration for that catalog, and the devotion of its manager, was initiated years ago by the sound of a modest church organ in Brooklyn, an instrument that had been silent for more than a decade, but now lives again! The organ at Our Lady of Refuge Church is quite extraordinary, and its restoration revealed a surprisingly versatile instrument which, despite its modest specification, has been proven capable of playing a wide variety of music in an authoritative and compelling way. Check out a
New York Times
article about its restoration, enjoy the
Brooklyn Daily
newspaper coverage of its rededication, and listen to the organ put to the test by
Olivier Latry
as
Father Michael Perry
exhorts it to fulfill its destiny below, and follow the
history of the project
.
In the spotlight

2003 Berghaus organ at Saint Stephen's Episcopal Church, Wilkes-Barre, Pennsylvania
National broadcasts of Pipedreams are made possible with funding from Mr. and Mrs. Wesley C. Dudley, MAHADH Fund of HRK Foundation, by the contributions of listeners to American Public Media stations, and by the Associated Pipe Organ Builders of America, APOBA, representing designers and creators of fine instruments heard throughout the country, on the Web, and toll-free at 800-473-5270.