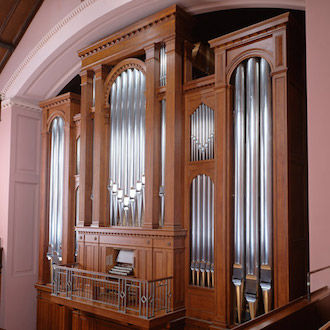 ……more performances by students and faculty of the Oberlin Conservatory of Music in Ohio.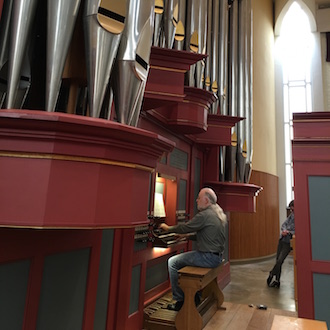 ……performances by students of the Oberlin Conservatory of Music in Ohio.
Hear about our upcoming show Oh Canada!, Program No. 1826 (6/25/2018)

For the convenience of those of you with mobile devices, now you can listen to our PIPEDREAMS audio at http://www.yourclassical.org!
Sign up for our newsletter, which brings a new program to your inbox every week!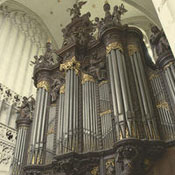 Michael is currently leading a tour of historic organs of Belgium! You can find more info on the tour here. Stay tuned for info on the next tour!

You can also join our Pipedreams Belgium Tour Facebook group!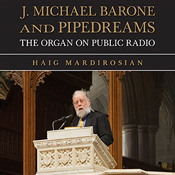 Michael Barone and PIPEDREAMS are the feature of a newly-released monograph from the American Guild of Organists. Read some of the back-story to the program and its host.

Meet Michael!
Michael Barone makes personal appearances here and there, and would love to greet you at one of these upcoming events:
June 23, 2018, 11:00 a.m. to 4:00 p.m.
Join master-of-ceremonies Michael Barone for the annual family-friendly Kimmel Center Organ Day in Philadelphia. It's free!
July 5, 2018, 3:30-7:00 p.m.
Michael Barone hosts a PIPEDREAMS LIVE! event featuring the seven Quimby Rising Stars young artists, plus Michael Unger premiering the final pieces in the Pipedreams-commissioned set of Preludes and Fugues in Jazz Style by Henry Martin! Public invited!
You can 'meet Michael' in places that few have a chance to visit, inside the marvelous, magnificent and monumental Wanamaker Grand Court Organ at Macy's Philadelphia Department Store… via a superb behind-the-scenes visit with Wanamaker Organ curator Curt Mangel, via a detailed DVD that reveals much about this incredible music-making masterpiece.

In the spotlight

2010 Pasi organ, Opus 19, at the Co-Cathedral of the Sacred Heart, Houston, Texas