Organ Profile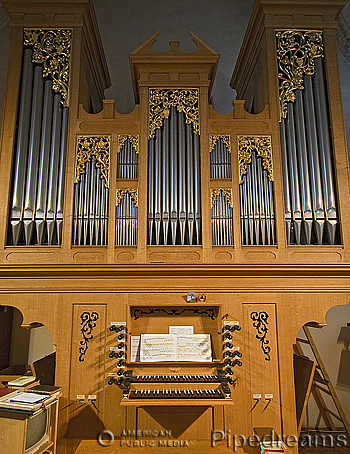 The placement of this instrument makes it difficult to take a clear picture. This was taken with a wide angle lens and the camera pushed back against the railing of the Cantorium.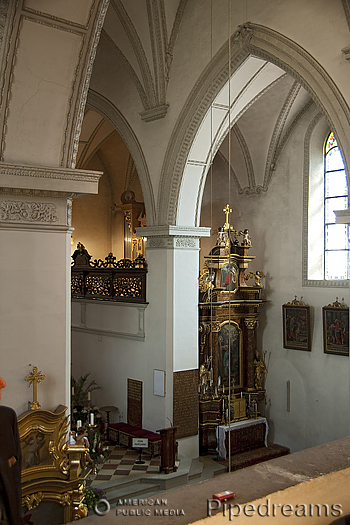 Another attempt to capture this instrument. There is no clear shot from the gallery as columns obstruct the view and the case is barely visible from the floor of the nave. You can still get a sense, however, of the small space in which this instrument is placed.
1989; 1993 Reil organ at Stiftskirche [Collegiate Church], Schlägl, Austria
All of the images in this gallery were taken on our Tour of Austria. Join us on our next tour.
Programs that feature this organ
Links & Resources
More pipe organs