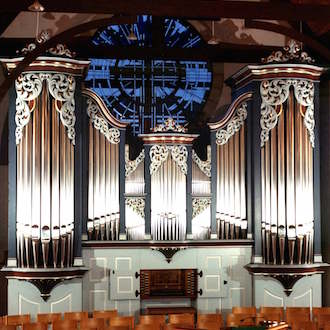 1994 Noack/Christ the King Lutheran Church
Houston AGO 2016 (IV)
…a final round of performances from the 2016 national convention of the American Guild of Organists in Houston, TX.
Listen to the program
1 hr 58 Min
59:00 Min
59:00 Min
For the convenience of those of you with mobile devices, now you can listen to our PIPEDREAMS audio at http://www.yourclassical.org!
Program Broadcast dates:
Links and Resources:
Music played in the program
Hour 1
J. S. BACH: Prelude & Fugue in D, BWV 532 –Edoardo Bellotti (1994 Noack/Christ the King Lutheran Church)
EMMA LOU DIEMER: Homage to Bach and Widor (premiere) –Ken Cowan (1997 Fisk-Rosales/Edythe Bates Old Recital Hall, Shepherd School of Music, Rice University)
GEORG BÖHM: Partita, Wer nur den lieben Gott. BÖHM: Praeludium in a. ARVO PÄRT: Pari Intervallo –Hans Davidsson (2009 Fritts/St. Philip Presbyterian Church)
NAJI HAKIM: Fandango (premiere) –Marie-Bernadette Dufourcet-Hakim (2005 Letourneau/Church of St. John the Divine)
GEORGES BIZET (arr. Horowitz): Carmen Fantasy –Maria Teresa Sierra, piano; Raul Prieto Ramirez (1984 Schantz/Grace Presbyterian Church)
Hour 2
FRANZ JOSEF HAYDN
(trans. Bellotti):
Symphony No. 53 in D (L'impériale)
–
Edoardo Bellotti
(1994 Noack
/Christ the King Lutheran Church)
JEAN LANGLAIS Diptyque for Organ and Piano –Maria Teresa Sierra, piano; Raul Prieto Ramirez (1984 Schantz/Grace Presbyterian Church)
DIETERICH BUXTEHUDE: Fantasy, Nun freut euch –Ludger Lohmann (2009 Fritts/St. Philip Presbyterian Church)
LEO SOWERBY: Requiescat in pace. WILLIAM MATHIAS: Recessional, Op. 96, no. 4 –Monica Czausz (1938 Aeolian-Skinner/Christ Church Episcopal Cathedral)
Performances were recorded between June 20-23, 2016 at various venues in Houston, Texas. Edward Kelly was supervising audio engineer.
Additional music in this series can be found in our Programs Archive: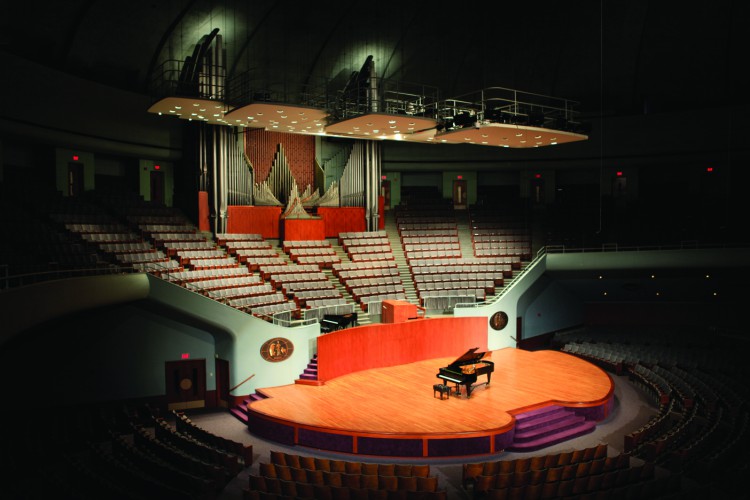 The next American Guild of Organists National Convention will be held in the Kansas City area, July 1-6, 2018, with a special PIPEDREAMS LIVE! event at the Auditorium in Independence, Missouri the afternoon of July 5. General admission tickets are available for that and numerous other convention activities. Come on out!

PIPEDREAMS is supported by the generosity of Mr. & Mrs. Wesley C. Dudley, by grants from Walter McCarthy, Clara Ueland, and the Greystone Foundation, the Art and Martha Kaemmer Fund of the HRK Foundation, and Jan Kirchner on behalf of her family foundation. Additional support comes from Paul Fritts & Company, Organ Builders of Tacoma, WA, and Garland Pipe Organs, Inc. of Fort Worth, TX, members of APOBA, the Associated Pipe Organ Builders of America, a collaborative of designers, creators, and maintainers of pipe organs found in religious and educational institutions, concert halls, and residences throughout the United States and beyond. An APOBA resource guide and member prospectus is available at APOBA.COM.