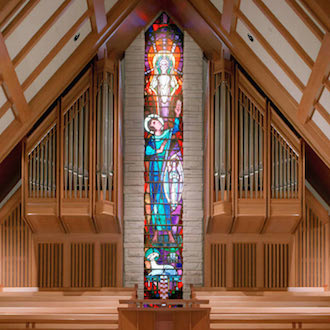 2005 Letourneau/St. John the Divine Catholic Church
Houston AGO 2016 (III)
…mostly new music performances from the 2016 national convention of the American Guild of Organists in Houston, TX.
Listen to the program
1 hr 58 Min
59:00 Min
59:00 Min
For the convenience of those of you with mobile devices, now you can listen to our PIPEDREAMS audio at http://www.yourclassical.org!
Program Broadcast dates:
Links and Resources:
Music played in the program
Hour 1
NANCY GALBRAITH: Sing with all the saints in glory –David Goode (2001 Wolff/Foundry United Methodist Church)
CHELSEA CHEN: Chorale-prelude, Bethold –Ludger Lohman (2009 Fritts/St. Philip Presbyterian Church)
REBECCA TeVELDE: Judas and Mary –Paolo Bordignon (1981 Schantz/St. Paul United Methodist Church)
DAVID DAHL: Prelude and Hymn, Dunedin –Monica Czausz (1938 Aeolian-Skinner/Christ Church Episcopal Cathedral)
DAN FIETEN (arr. Anne Roberts): Seed, scattered and sown –Rhonda Furr (1949 Aeolian-Skinner/1st Presbyterian Church)
HANS OLA ERICSSON: God's angels are his messengers (with hymn) –Eduardo Bellotti (1995 Noack/Christ the King Lutheran Church)
MARIE-BERNADETTE DUFOURCET-HAKIM: Image (1992). MAURICE DURUFLé: Scherzo, Op. 2. NAJI HAKIM: Arabesques (2009) –Marie-Bernadette Dufourcet-Hakim (2005 Letourneau/St. John the Divine Catholic Church)
Hour 2
LYNWOOD FARNAM: Toccata on O filii et filiae. ERIC EWAZEN: Rhapsody for Brass and Organ (2016). S. ANDREW LLOYD: Herzlich tut mich verlangen (2015) –Houston Symphony Brass; Richard Elliott (1949 Aeolian-Skinner/1st Presbyterian Church)
DALE TRUMBORE: As it is in heaven –Christ Church Choir/Robert Simpson, director; Monica Czausz (1938 Aeolian-Skinner/Christ Church Episcopal Cathedral)
WITOLD LUTOSLAWSKI: Variations on a Theme of Paganini –Maria Teresa Sierra, piano; Raul Prieto Ramirez (1984 Schantz/Grace Presbyterian Church)
IVAN BOZICEVIC: The Moonpiper. MARCEL DUPRé: Prelude & Fugue in A-flat, Op. 36, no. 2 –Joby Bell (1991 Fisk/Palmer Memorial Episcopal Church)
This is the third in a series of programs to be aired in coming weeks featuring performances recorded during the 2016 AGO National Convention in Houston, TX. Selections in the first hour are part of the Houston AGO's Bayoubüchlein commissioning project.

PIPEDREAMS is supported by the generosity of Mr. & Mrs. Wesley C. Dudley, by grants from Walter McCarthy, Clara Ueland, and the Greystone Foundation, the Art and Martha Kaemmer Fund of the HRK Foundation, and Jan Kirchner on behalf of her family foundation. Additional support comes from Buzard Pipe Organ Builders of Champaign, IL, and Casavant Freres, Ltd. of St. Hyacinthe, Quebec, members of APOBA, the Associated Pipe Organ Builders of America, a collaborative of designers, creators, and maintainers of pipe organs found in religious and educational institutions, concert halls, and residences throughout the United States and beyond. An APOBA resource guide and member prospectus is available at APOBA.COM.