Organ Profile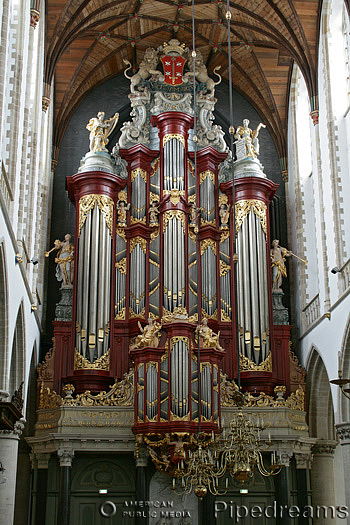 The most magnificent organ facade in the Netherlands.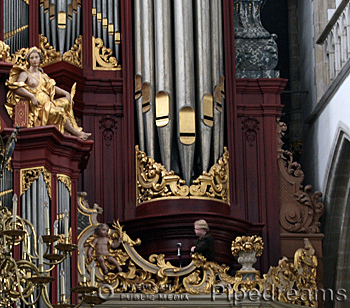 Organist Arjen Leistra can be seen standing under the right pedal tower lending a sense of scale to the immense size of this facade.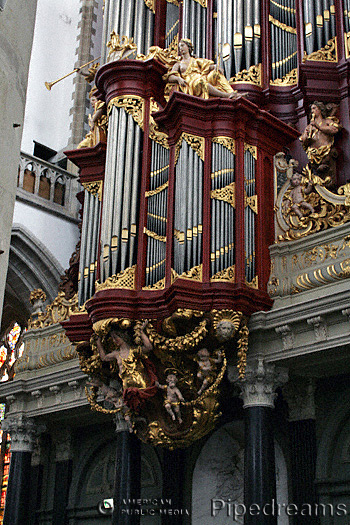 A view of the Rugwerk.
1738 Müller organ at Sint Bavokerk [Saint Bavo Church], Haarlem, The Netherlands
All of the images in this gallery were taken on our Tour of the Netherlands. Join us on our next tour.
Programs that feature this organ
Links & Resources
More pipe organs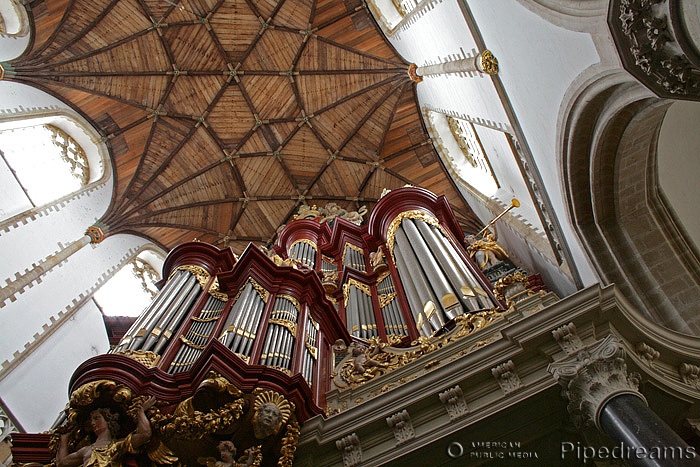 Covering the entire west wall of the church the facade is over 98 feet (30 meters) tall.