Organ Profile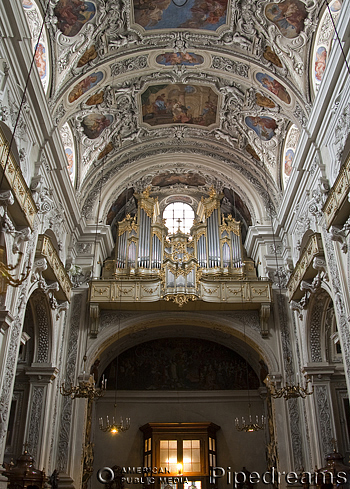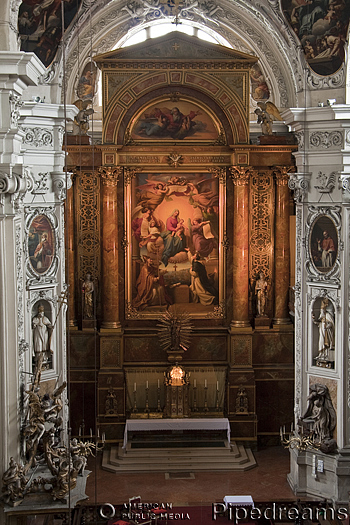 The main alter with a painting of the Adoration of the Magi
1895; 1991 Rieger organ at Dominikanerkirche, Vienna, Austria
All of the images in this gallery were taken on our Tour of Austria. Join us on our next tour.
Programs that feature this organ
Links & Resources
More pipe organs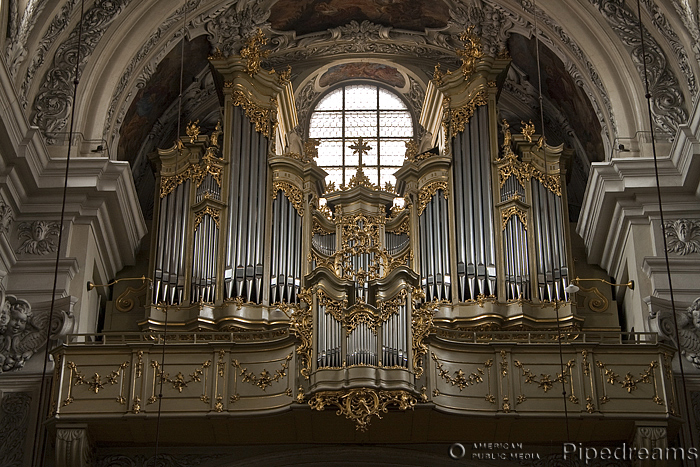 The thoughtfully balanced case design fits around the west-end window instead of covering it. The concave-convex aspect of the balustrade is a typical example of the transition between Baroque and Rococo styles.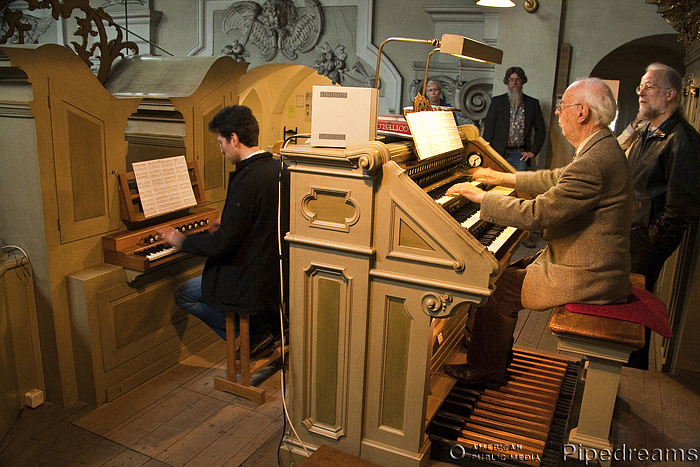 Wolfgang Kogert and Hans Haselböck play a Soler Concerto for two organs. Note that the Rückpositiv division has its own mechanical keyboard and stop controls. It can also be played from the main console. This possibility was part of the 1991 Schuke renovation.