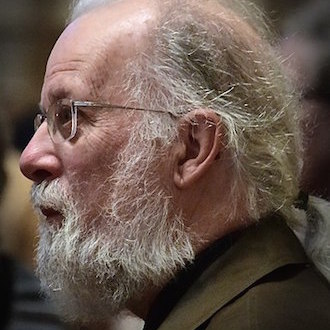 1990 Visser-Rowland/Wooddale Community Church, Eden Prairie, MN
Anniversary Antics
…excerpts from the Pipedreams 35th Anniversary (and Barone's 50th) bash with Minnesota friends at the Wooddale Church.
Program Broadcast dates:
Links and Resources:
Music played in the program
Hour 1
RICHARD PROULX: Fanfare –Raymond Johnston
DANIEL GAWTHROP: 2 Pieces (Chorale, Op. 1, no. 2; Exultate, Op. 3, no. 3) –Jessica Park
HEINZ WERNER ZIMMERMANN: 4 Organ Psalms –Jacob Benda
THOMAS KERR: Anguished American Easter 1968 –Melanie Ohnstad
PAUL MANZ: Nun danket alle Gott, Op. 20, no. 7 –David Cherwien
Hour 2
MARK FAX: 2 Pieces (Allegretto & Toccata) –Herndon Spillman (Titanic 205)
STEPHEN PAULUS: Blithely Breezing Along, fr Baronian Suite –Katnrine Handford
MARY BETH BENNETT: Partita on Veni Creator Spiritus –Catherine Rodland
JEAN SIBELIUS: This is my song –Michael Barone
HENRY MARTIN: 2 Preludes and Fugues (No. 23 in a; No. 24 in C) –Michael Unger
All performances feature the 114-rank 1990 Visser-Rowland pipe organ in the main sanctuary of the Wooddale Church in Eden Prairie, MN (concert recordings from 9/23/18).

Continuing support of PIPEDREAMS is provided in memory of Wesley C. Dudley by his family, with additional support from Walter McCarthy, Clara Ueland, and the Greystone Foundation, by Jan Kirchner on behalf of her family foundation, by the Art and Martha Kaemmer Fund of the HRK Foundation, in celebration of the life of Martha Hulings Kaemmer, and by listener-contributors to this public radio station. Additional support comes from members of APOBA, the Associated Pipe Organ Builders of America, a collaborative of designers, creators, and maintainers of pipe organs found in religious and educational institutions, concert halls, and residences throughout the United States and beyond. An APOBA resource guide and member prospectus is available at APOBA.COM.