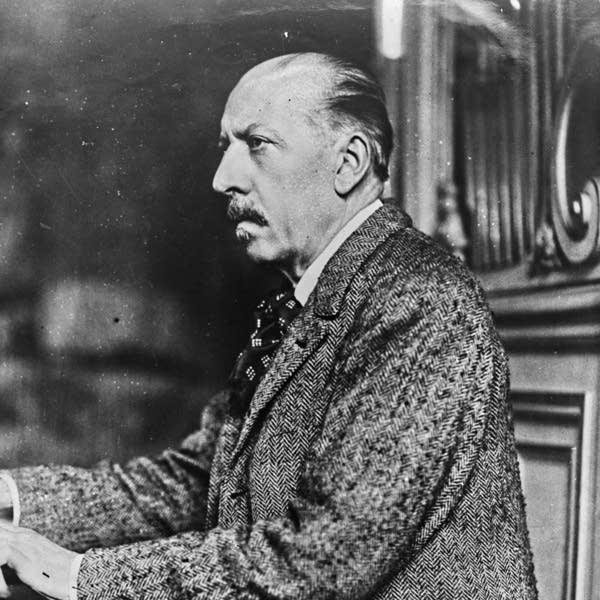 Charles-Marie Widor
Widor, Thou Goest
…despite that ruthless Biblical reference, today we follow the lead of the great composer of organ symphonies, Charles-Marie Widor.
Listen to the program
1 hr 58 Min
59:00 Min
59:00 Min
For the convenience of those of you with mobile devices, now you can listen to our PIPEDREAMS audio at http://www.yourclassical.org!
Program Broadcast dates:
Week of November 11, 2019
Links and Resources:
Music played in the program
Hour 1
CHARLES-MARIE WIDOR: Organ Symphony No. 8 in B, Op. 42, no. 4 (each of the work's seven movements is played by a different artist on a different instrument):
Allegro risoluto (i.) –Frédéric Ledroit (1863 Cavaillé-Coll/St. Etienne, Mulhouse) Scarbo 1102
Moderato cantabile (ii.) –Joseph Nolan (1845 Cavaillé-Coll/La Madeleine, Paris) Signum 337
Allegro (iii) –Charles Echols (2007 Casavant/Nativity of Our Lord Catholic Church, Saint Paul, MN) PD Archive (r. 2009). The remainder of the symphony is heard in the second hour of today's program.
WIDOR: Symphony No. 3, Op. 69 for Organ & Orchestra –Bamberg Symphony/Stefan Solyom; Christian Schmitt (1993 Jann/Keilberth Hall, Bamberg, Germany) cpo 777 678
Filler – Symphony Opus 69 (first movement conclusion)
Hour 2
WIDOR: Psalm 83, Op. 23, no. 1 –Les Petits Chanteurs du Mont-Royal; Les Chantres Musiciens/Gilbert Patenaud; Vincent Boucher (1960 Beckerath/St. Joseph Oratory, Montreal, Quebec) ATMA 2718

WIDOR: Trois Chansons de Mer; Pâle étoile du soir –Anne-Marie Rodde, soprano; Noël Lee, piano. Etcetera 1094

WIDOR: Organ Symphony No. 8 in B, Op. 42, no. 4 (continued):
Prelude (iva.) –Ben van Oosten (1890 Cavaillé-Coll/St. Ouen, Rouen) MG&D 316 0405
Variations (ivb.) –Pierre Pincemaille (1885 Cavaillé-Coll/St. Etienne, Caen) Solstice 184
Adagio (v.) –Hans Fagius (1995 Åkerman & Lund/Kallio Church, Helsinki) Bis 1007
Finale(vi.) –Christian Schmitt (1890 Cavaillé-Coll/St, Ouen Abbey, Rouen) cpo 777 706
Filler – Symphony Op. 69 (finale)
We recommend John R. Near's excellent biography: Widor, A Life Beyond the Toccata, issued by the University of Rochester Press.

Continuing support of PIPEDREAMS is provided in loving memory of Wesley and Lucinda Dudley by their family, with additional support from Walter McCarthy, Clara Ueland, and the Greystone Foundation, by Jan Kirchner on behalf of her family foundation, by the Art and Martha Kaemmer Fund of the HRK Foundation, in celebration of the life of Martha Hulings Kaemmer, and by listener-contributors to this public radio station. Additional support comes from Létourneau Organs Limited of Saint-Hyacinthe, Quebec, and Muller Pipe Organ Company of Croton, OH, members of APOBA, the Associated Pipe Organ Builders of America, a collaborative of designers, creators, and maintainers of pipe organs found in religious and educational institutions, concert halls, and residences throughout the United States and beyond. An APOBA resource guide and member prospectus is available at APOBA.COM.