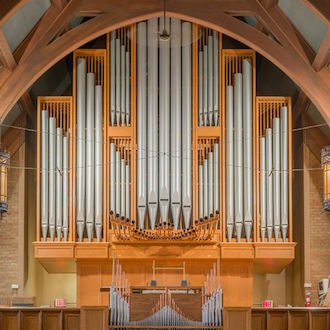 1966 Schlicker/Mount Olive Lutheran Church, Minneapolis, MN
Past Masters
…recalling famous and forgotten names from the past who still engage us with their unique talents.
Listen to the program
1 hr 58 Min
59:00 Min
59:00 Min
For the convenience of those of you with mobile devices, now you can listen to our PIPEDREAMS audio at http://www.yourclassical.org!
Program Broadcast dates:
Links and Resources:
Music played in the program
Hour 1
PAUL MANZ: Praise to the Lord, the Almighty –Festival Brass; David Cherwien (1966 Schlicker/Mount Olive Lutheran Church, Minneapolis, MN) Mount Olive 3602
PAUL MANZ: Improvisation on St. Anne –Paul Manz (1966 Schlicker/Mount Olive Lutheran Church, Minneapolis, MN) Mount Olive 2021
JEAN GUILLOU: The Inflamed Soul, fr Hyperion –Jean Guillou (1989 van den Heuvel/St. Euscache, Paris, France) Dorian 90134
MAX REGER: Fantasy, Wachet auf, Op. 52, no. 2 –Heinz Wunderlich (1960 Kemper/St. Jacobi Church, Hamburg, Germany) Signum 2600
Filler – MANZ: Improvisation (see above)
We celebrate the centenaries of Paul Manz (b. 5/10/1919) and Heinz Wunderlich (4/25/1919), and lament the passing of Jean Guillou (d. 1/26/2019)
Hour 2
J. S. BACH: Liebster Jesu, wir sind hier, BWV 731. BACH: Fantasy in g, BWV 542 –Anton Heiller (1959 Marcussen/St. Mary Church, Hälsingborg, Sweden) Vanguard 72014
DIETERICH BUXTEHUDE: Praeludium in e, BuxWV 142 –Walter Kraft (1955 Kemper/Marienkirche, Lübeck, Germany) Vox 3613
CLARENCE DICKINSON: Allegro maestoso, fr Storm King Symphony –Robert Baker (1954 Aeolian-Skinner/Riverside Church, New York, NY) Aeolian-Skinner Legacy 89500
JOHN LENNON & PAUL McCARTNEY (arr. Meyer): Michelle. MAURICE RAVEL (arr. Meyer): Bolero –Hannes Meyer (1971 Genf/City Casion, Basel; 1955 Klais/Konstanz Münster, Switzerland) Stereoplay 697020
Filler – BACH: Fugue in g, BWV 542 (see Fantasy above)

Continuing support of PIPEDREAMS is provided in memory of Wesley C. Dudley by his family, with additional support from Walter McCarthy, Clara Ueland, and the Greystone Foundation, by Jan Kirchner on behalf of her family foundation, by the Art and Martha Kaemmer Fund of the HRK Foundation, in celebration of the life of Martha Hulings Kaemmer, and by listener-contributors to this public radio station. Additional support comes from Patrick J. Murphy & Associates, Inc. of Stowe, PA, and OSI, Total Pipe Organ Resources of Erie, PA, members of APOBA, the Associated Pipe Organ Builders of America, a collaborative of designers, creators, and maintainers of pipe organs found in religious and educational institutions, concert halls, and residences throughout the United States and beyond. An APOBA resource guide and member prospectus is available at APOBA.COM.