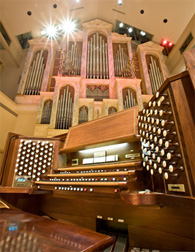 1992 Ruffatti organ at Spivey Hall, Clayton Univesity, Morrow, Georgia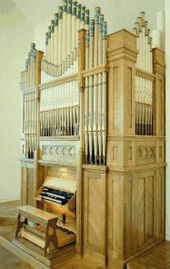 1998 Rule-Pilcher organ at Tennessee Valley Unitarian Church, Knoxville, Tennessee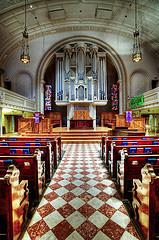 1983 Fisk organ at Downtown Presbyterian Church, Rochester, New York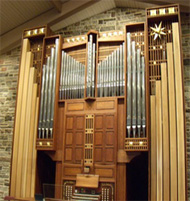 1978-2001 Marrin organ at St. Augustine Church, Saint Cloud, Minnesota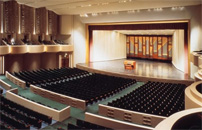 1990 Casavant organ at Philharmonic Center for the Arts; Naples, Florida
Some American Classics
…from three centuries of compositions, an overview of the 'old-world' organ art as practiced in the 'new world'.
Listen to the program
1 hr 58 Min
59:00 Min
59:00 Min
Program Broadcast dates:
Week of February 11, 2013
Links and Resources:
Music played in the program
Hour 1
DUDLEY BUCK: Concert Variations on The Star-spangled Banner, Op.23 –Alan Morrison (1992 Ruffatti/Spivey Hall, Clayton Univesity, Morrow, GA) ACA Digital 20022
GARDNER READ: Hymn Preludes, fr Op. 90 (Fight on, my soul; Thou man of grief remember me) –Theresa Pepin (1998 Rule-Pilcher/Tennessee Valley Unitarian Church, Knoxville, TN) TPCD 77642
READ: 4 Preludes on Old Southern Hymns, Op. 90/112 (Once more, my soul, the rising day; My soul forsakes her vain delight; David the king was grieved; Hark, the jubilee is sounding) –Barbara Harbach (1983 Fisk/Downtown Presbyterian Church, Rochester, NY) Gasparo 258
READ: De Profundis, Op. 71 –Mark Springer, trombone; Charles Echols (1978-2001 Marrin/St. Augustine Church, Saint Cloud, MN) Springer 2008
NORMAN DELLO JOIO: Antiphonal Fantasy on a Theme of Vincenzo Albrici –Naples Philharmonic/Timothy Russell, conductor; Todd Wilson (1990 Casavant/Philharmonic Center for the Arts/Naples, FL) d'Note 51002
Hour 2
PETER MATHEWS: Intermezzo –Robert Murray, violin; Ardyth Lohuis (1951-68 Aeolian-Skinner/St. Stephen Episcopal Church, Richmond, VA) Raven 650
HORATIO PARKER: Sonata in e-flat, Op. 65 –Gail Archer/1st mvt. (2002 Dyer/Knowles Chapel, Rollins College, Winter Park, FL) MeyerMedis 8011; Karl Moyer/2nd mvt. (1859 Hook/Holy Trinity Lutheran, North Easton, MA) Raven 290; James Welch/3rd mvt. (1965 Flentrop/St. Mark Cathedral, Seattle, WA) Wilson Audiophile 8314; Rudolf Innig/4th mvt (2003 Kuhn/Osnabrück Cathedral, Germany) MG&D 317.1741
LYNN TRAPP: Cantilene –Susan Barrett, English horn; Alison Luedecke (1993 Ott/St. Brigid's RC Church, San Diego, CA) Millennia Consort 43422
CHRISTOPHER WICKS: Variations on a Pentecost Hymn –Christopher Wicks (1979 van Daalen/Schmitt Recital Hall, Eastman School of Music, Rochester, NY) Wicks 2003
CHARLES IVES: Psalm 90 (Lord, Thou has been our dwelling place) –SWR Vocal Ensemble, Stuttgart/Marcus Creed, director; Kay Johannsen (SW German Radio Studio, Stuttgart) Hänssler Classic 93.224
We honor the recent centenaries of the births of both
Gardner Read
(b. 1/2/1913) and
Norman Dello Joio
(b. 1/24/1913), whose contributions to the organ's repertoire, if not voluminous, are memorable.