Women at Work
…a focus on female practitioners of the organ art, featured as recital soloists and composers (sometimes simultaneously).
Listen to the program
1 hr 58 Min
59:00 Min
59:00 Min
Program Broadcast dates:
Links and Resources:
Music played in the program
Hour 1
JOHN WEAVER: Toccata. CHELSEA CHEN: Taiwanese Suite (2003). MARCEL DUPRÉ: Prelude & Fugue in g, Op. 7, no. 3 –Chelsea Chen (2003 Blackinton/Benson Great Hall, Bethel University, Saint Paul, MN) Pipedreams Archive (r. 10/8/10)
HENRY MARTIN: Preludes & Fugues (No. 6 in f#; No. 5 in A) –Isabelle Demers (2005 Glatter-Götz-Rosales/Augustana Lutheran Church, West Saint Paul, MN) Pipedreams Archive (r. 11/5/10)
LOUIS VIERNE: Impromptu (No. 2), fr Pieces de fantasie, Op. 54. STEPHEN PAULUS: Blithely Breezing Along, fr Baronian Suite –Marilyn Keiser (2005 Dobson/Verizon Hall, Kimmel Center for the Performing Arts, Philadelphia, PA) Pipedreams Archive (r. 11/5/11)
Hour 2
CRAIG PHILLIPS: Prelude on Neumark –Marilyn Keiser (1994 Goulding & Wood/Christ Church Cathedral, New Orleand) Pro Organo 7067
PAUL HINDEMITH: Organ Sonata No. 1 –Christa Rakich (1965 Flentrop/St. Mark's Cathedral, Seattle, WA) reZound 5005
BENOIT MERNIER: Toccata –Cindy Castillo (1997 Kern/Kitara Concert Hall, Sapporo, Japan) SCH 2009
MARY BETH BENNETT: Chant Mystique –Susan Barrett, English horn; Alison Luedecke (1993 Ott/St. Brigid's Catholic Church, San Diego, CA) Millennia Consort 2004
LEO SOWERBY: Anthem, I was glad –Choir of St. Thomas Church/Gerre Hancock, director; Judith Hancock (1956 Aeolian-Skinner/St. Thomas Church, NYC) Priory 629
HERBERT BIELAWA: Preludes on Lobe den Herren –Sandra Soderlund (1964 Aeolian-Skinner/Alice Millar Chapel, Northwestern University, Evanston, IL) Albany 374
The Paulus selection, commissioned in 2008 and premiered by Dr. Keiser at the national AGO convention that summer, was intended as one movement among many in a '
Baronian Suite
' dedicated to Michael Barone, host-producer of PIPEDREAMS. Thus far,
Blithely Breezing Along
remains alone, but should you wish to
consider commissioning
a companion, do contact the composer directly at
stephenpaulus.com
! :-)
Note also that on January 19, 2013,
Isabelle Demers
plays the Fred J. Cooper Memorial Pipe Organ (by Dobson) in Philadelphia's Verizon Hall, and appears onstage with
Michael Barone
in a pre-concert conversation. Barone also interfaces with
Jan Kraybill
on January 16, 2013 at the Kauffman Center in Kansas City, MO, and with students from the
Juilliard School Organ Studio
of
Paul Jacobs
on January 22, 2013 at Alice Tully Hall in New York City. We hope to see you in the audience at these venues!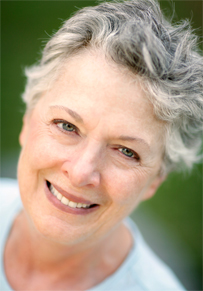 Judith Hancock