Pipedreams originated as a discrete series of fourteen broadcasts, offered from January to April 1982, with content primarily derived from concerts recorded during the 1980 AGO convention. These programs were produced at Minnesota Public Radio and distributed by American Public Radio, now PRI and were made possible in cooperation with National Public Radio. Funding came from the Corporation of Public Broadcasting, the Dayton Hudson Foundation, the Episcopal Choirmasters Handbook created by John C. Grant, and Mr. & Mrs. Wesley C. Dudley. The Dudleys have thankfully continued as program underwriters through the entire history of Pipedreams.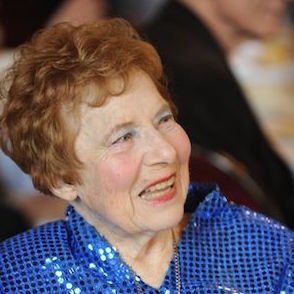 Marilyn Mason (1925-2019)
Marilyn Mason in Recital
…a program of mostly new, commissioned works recorded on the Casavant organ of Central Lutheran Church, Minneapolis, and recorded during the American Guild of Organist's 1980 National Convention in Minnesota.
Program Broadcast date:
•February 14, 1982 as Program #7a [Show 8207]
•February 13, 1984 as Program #20 [Show 8420]
Listen to the program
49:00
58:10
Music played in the program
Part 1
JEAN-ADAM GUILAIN: Magnificat de Troisieme Ton
VINCENT PERSICHETTI: Dryden Liturgical Suite, Opus 144
Part 2
ALBERTO GINASTERA: Variationi e Toccata sopra Aurura lucis rutilat, Opus 52, premiere
WILLIAM ALBRIGHT: The King of Instruments, A Parade of Music and Verse
–William Albright, narrator; Marilyn Mason (1963 Casavant Frères/Central Lutheran, Minneapolis, MN) recorded June 18, 1980