Organ Profile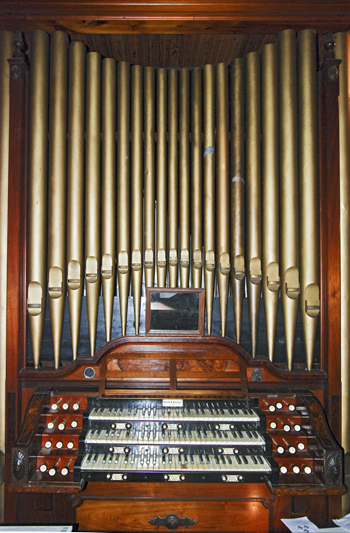 The facade of the Roosevelt organ.
1887 Roosevelt organ at Lake Delaware Boys Camp, Delhi, New York
Programs that feature this organ
Links & Resources
More pipe organs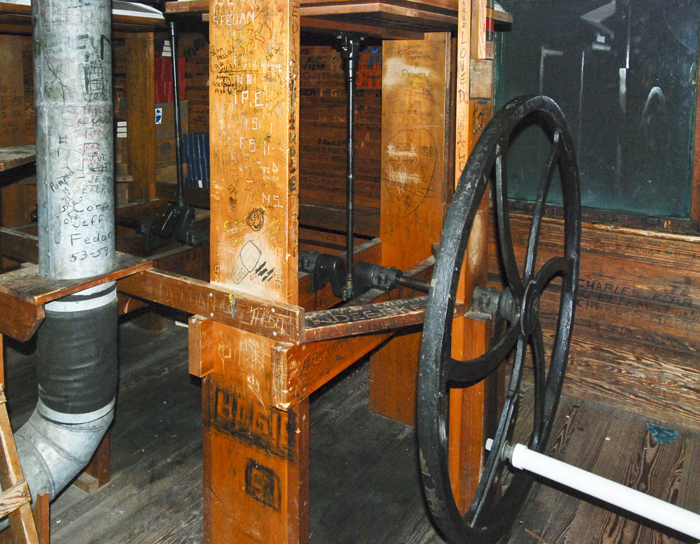 The pump wheel and crankshaft that operate the bellows.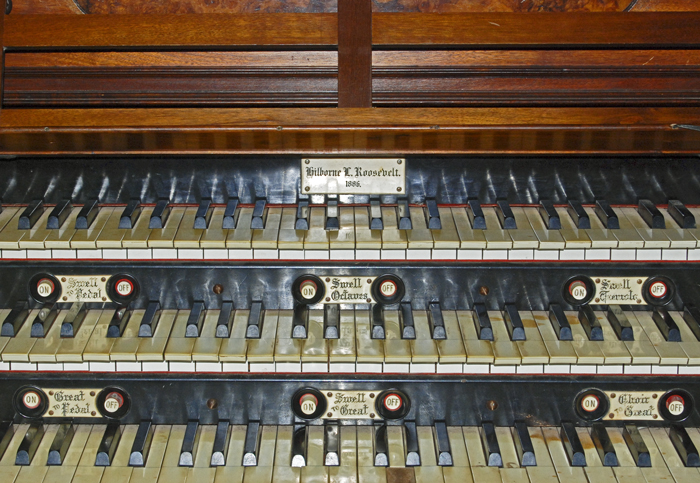 The manuals, name plate and couplers.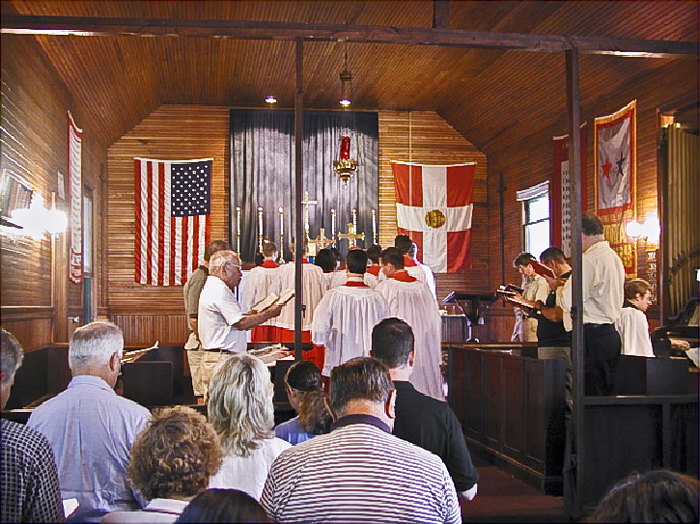 Mass in the chapel during Grads Weekend. The organist in this photo David Sinden, currently the assistant organist/choirmaster at Christ Church Cathedral, Indianapolis, Indiana.