Organ Profile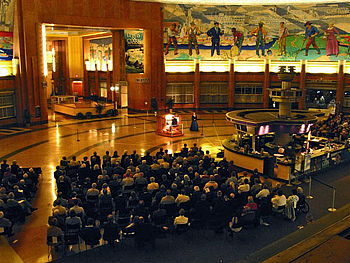 A concert in the rotunda.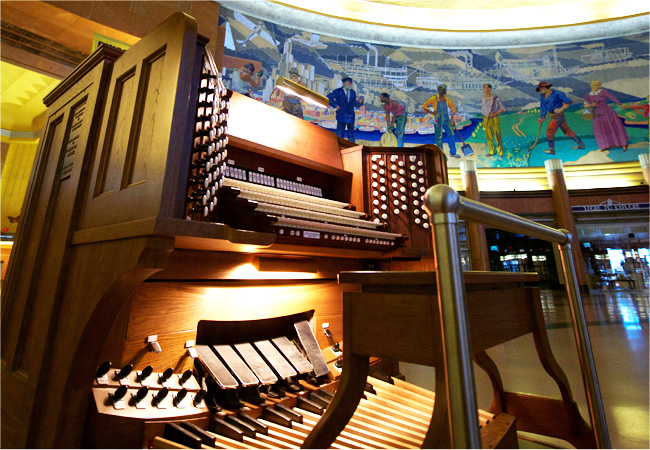 The console.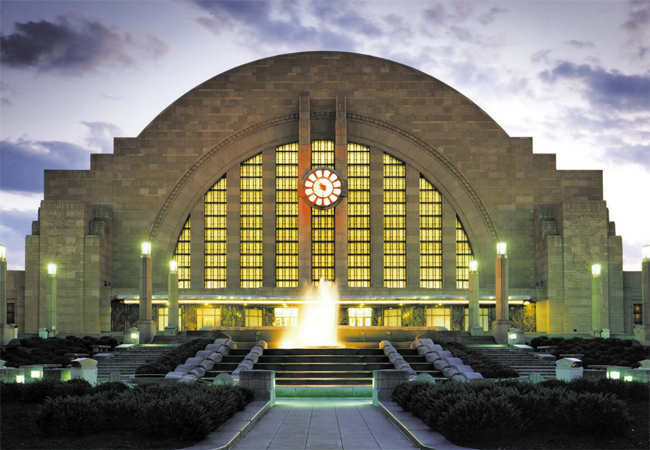 Cincinnati Museum Center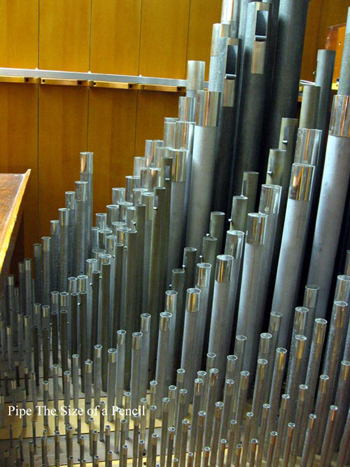 Pipework.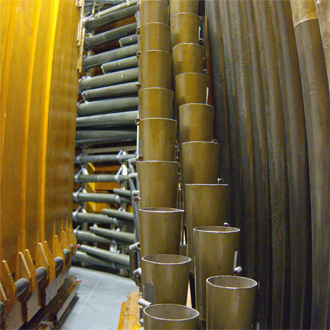 Pedal Division chamber (on the left side of the Rotunda, showing the lower pipes of the 32' metal Bombarde racked horizontally on the back wall and higher pitches in the foreground; also some pipes from the wooden 16' Pedal Open Diapason.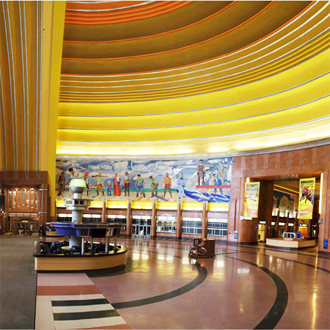 1929 Skinner organ at Cincinnati Museum Center at Union Terminal, Ohio
Programs that feature this organ
Links & Resources
More pipe organs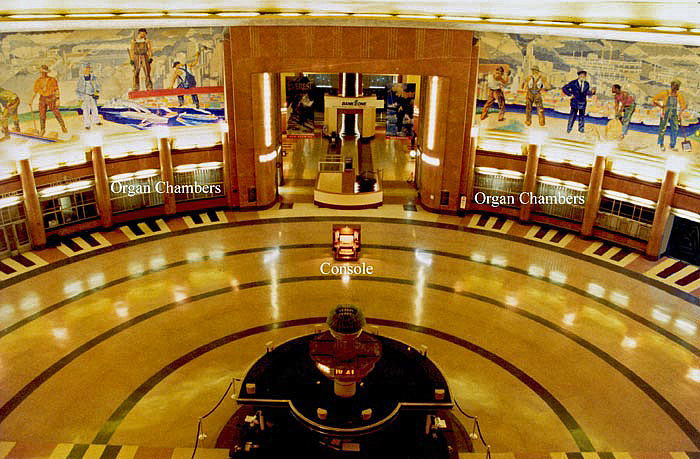 The grandly spacious interior of the Cincinnati Museum Center/Union Depot Rotunda…note the WPA murals that outline the city's history, also the metal grills at floor level on either side of the central walkway (toward the right in this photo), behind which are the main organ chambers (Solo &Great/Pedal on the left, Choir &Swell on the right), and the 'window' above the doorway (on the far left of this photo), which hides the Antiphonal division. Now you understand about the resonance of the space!