About Pipedreams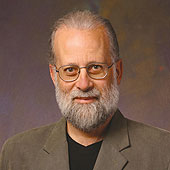 Michael Barone, Host
Building upon a curiosity which began in his teens, Michael Barone has been involved with the pipe organ for more than 50 years. As host and senior executive producer of Pipedreams, he is recognized nationally for his outstanding contributions to the world of organ music. Pipedreams began in 1982, and it remains the only nationally distributed weekly radio program exploring the art of the pipe organ. Michael's talent and commitment have been recognized with numerous awards, including the American Guild of Organists President's Award in 1996, the Distinguished Service Award of the Organ Historical Society in 1997 and the 2001 ASCAP-Deems Taylor Award. In November 2002 he was selected for induction to the Minnesota Music Hall of Fame.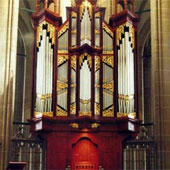 The power and wonder of the "king of instruments."
"Pipedreams engages a wide range of listeners—not just organists—and that is the magic and the beauty of it. Pipedreams is not only an ongoing course in organ repertoire, but it is also a door for people who have never yet heard a pipe organ or gone to an organ recital."
—The American Organist Magazine
Celebrating more than thirty years on the air, Pipedreams is the only weekly radio program that explores the full range of the art and potential of the pipe organ.
Each week, Pipedreams host Michael Barone shares selected organ works and performances, and in doing so, encourages listeners to engage both their ears and imaginations to gain greater appreciation of this instrument. He talks with composers, organists, organ builders and restorers. The show features brand new instruments in churches and concert halls, plus historic pipe organs recorded in locations around the world, from ancient instruments in vast cathedrals to the "mighty Wurlitzers" of movie house fame.