Organ Notes:
Have You Not Heard?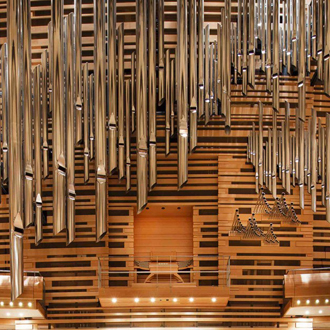 ……with so many composers for the organ, inevitably a few rather interesting items get lost in the shuffle!

View complete program


Join the Pipedreams tour of Belgium!
From May 15 to 26, 2018, Michael Barone will host Pipedreams fans on an exploration of the historic organs of Belgium. You can join him! Read all about this exciting opportunity in the online tour brochure.

Meet Michael!


Michael Barone makes personal appearances here and there, and would love to greet you at these upcoming events.

Jan. 27, 2018: Michael's involved in another recording project for the Chamber Music Society of Saint Cloud at St. Mary's Cathedral…with the Chestnut Brass Company.

Feb. 16, 2018: Michael moderates a Verizon Hall Organ Series intermission conversation with Branford Marsallis and Jean-Willy Kunz.

Feb. 18-21, 2018: Michael catches up with the second half of the International Organ and Early Music Festival in Oaxaca, but you can partake of the entire adventure.

March 17, 2018: Join Michael and Friends for the annual day-long Before Bach's Birthday Bash in the Twin Cities.

DVD tour
You can "meet Michael" in places that few have a chance to visit, inside the marvelous, magnificent and monumental Wanamaker Grand Court Organ at Macy's Philadelphia Department Store … via a superb behind-the-scenes visit with Wanamaker Organ curator Curt Mangel, via a detailed DVD that reveals much about this incredible music-making masterpiece.

More events
Keep track of Michael Barone's travels, and join him if you can in some of these organ-centric activities.


Upcoming Episodes
Jan. 22, 2018: Pipedreams Live! at Rochester's Auditorium Theater
Featuring guest soloist Justin Lavlie, with Eastman faculty and students playing the Mighty Wurlitzer!
Jan. 29, 2018: The Younger Generation
Performers and composers "of a certain age" show continued interest in the King of Instruments.
Feb. 5, 2018: The Eastman Kids at Sacred Heart Cathedral
More exceptional student performances from a Pipedreams Live! weekend at the Eastman School in Rochester, N.Y.



Program Archive
Hundreds of past Pipedreams programs are available for instant replay in our extensive archive. Use the search bar to explore specific topics, or simply explore year-by-year those numerous items that are available. We are working to transfer the entire Pipedreams program legacy into accessible digital format. Should you wish to help us in the project, please feel free to make a contribution. Thanks!


SPONSOR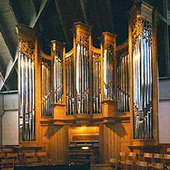 Listening to Pipedreams
Find us on the radio
Hear us on any digital mobile device
Listen to our archives
Purchase Pipedreams CDs

More Great Audio

YourClassical live stream
Listen to YourClassical, a collection of curated audio streams, features and unique programs — including Pipedreams — to promote calm and focus through classical music.

Choral Stream
A 24-hour, all-choral music stream from YourClassical.




Free Sample Copy…

Subscribe to The Diapason Magazine.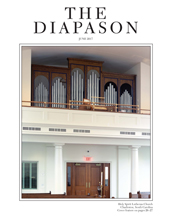 Request a free sample copy of Diapason, a monthly journal of the pipe organ. Contact editor Jerome Butera at jbutera@sgcmail.com.


The Pipedreams Mailbag

Program Sponsors

PIPEDREAMS is supported by the generosity of Mr. and Mrs. Wesley C. Dudley, a grant from Walter McCarthy, Clara Ueland, and the Greystone Foundation, the Art and Martha Kaemmer Fund of the HRK Foundation, Jan Kirchner on behalf of her family foundation, the contributions of listeners to American Public Media stations, and by the Associated Pipe Organ Builders of America, APOBA, representing designers and creators of fine instruments found in religious and educational institutions, concert halls and residences world wide, with information on the Web, and toll-free at 800-473-5270.