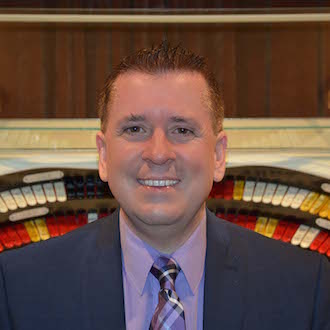 Walt Strony
Walt's Wonders
…sharing music and conversation with the notable American theatre organist Walt Strony.
Listen to the program
For the convenience of those of you with mobile devices, now you can listen to our PIPEDREAMS audio at http://www.yourclassical.org!
Program Broadcast dates:
Links and Resources:
Music played in the program
Hour 1
COLE PORTER: From this moment on (Wurlitzer/Gilson Studio, Madison, WI) WSOC-1
JOHN LENNON & PAUL McCARTNEY: Eleanor Rigby. JIMMY LEACH: Smash and Grab (Wurlitzer/Berkeley Community Theatre, CA) Nor-CalTOS 101
EARLE HAGEN: Harlem Nocturne –Simon Gledhill (Wurlitzer/Castro Theatre, San Francisco, CA) Clout 421
LEO ROBIN & RALPH RAINGER: Look what I've got/Thank heaven for you –Jim Riggs (Wurlitzer/Paramount Theater, Oakland, CA) RTR 103
CLARENCE MUSE & LEON RENÉ: I'm beginning to see the light (Wurlitzer/Sanfilippe Music Salon, Barrington, IL) WSOC-4
HAROLD ARLEN: The man that got away. JEROME KERN: Who? –Billy Nalle (Wurlitzer/Paramount Theatre, Brooklyn, NY) Project 3 5053
KURT WEILL: My ship, fr Lady in the dark. BILLY JOEL: Root Beer Rag (Wurlitzer/Krughoff Residence, Downers Grove, IL) DSC 52290
Filler – PORTER: I concentrate on you – Jim Riggs (see above)
Hour 2
AARON COPLAND: Hoedown, fr Rodeo (Wurlitzer/St. Mary of the Lake Auditorium, Mundelein, IL) WSOC-2
COLE PORTER: Just one of those things –John Seng (Mundelein, IL) Pipes & Palaces 51193
PORTER: My heart belongs to daddy –John Seng (Mundelein, IL) Pipe Organ Presentations 113
EROLL GARNER: Misty –Bobby Hackett, cornet; John Seng (Wurlitzer/Loderhose Studio, Jamaica, NY) Sony 26656
THOMAS 'FATS' WALLER: Ain't Misbehavin'. LEROY ANDERSON: Serenata (Morton/Kautz Ironstone Vineyards, Murphys, CA) KS-2
LILLIAN GLANVILLE & HAYDN WOOD: I love to hear you singing (Wurlitzer/Chicago Theatre, Chicago, IL) WSOC-2
CHRIS SMITH: Confessin' –Jesse Crawford (Wurlitzer/Paramount Studio, NYC) Piping Hot 2008
ERIC COATES: Knightsbridge March, fr London Suite –Chris Elliott (Wurlitzer/Plummer Auditorium, Fullerton, CA) CPE 106
WALTER STRONY: Variations on I wish I were an Oscar Mayer Wiener (Sanfilippo Music Salon, Barrington, IL) WSOC-4
Filler – STRONY: Improvisation on Shenandoah –Walt Strony (Wurlitzer/Sanfilippe Music Salon, Barrington, IL) WSOC-1
Unless otherwise indicated, today's performances all feature our special guest, Walt Strony.

Continuing support of PIPEDREAMS is provided in memory of Wesley C. Dudley by his family, with additional support from Walter McCarthy, Clara Ueland, and the Greystone Foundation, by Jan Kirchner on behalf of her family foundation, by the Art and Martha Kaemmer Fund of the HRK Foundation, in celebration of the life of Martha Hulings Kaemmer, and by listener-contributors to this public radio station. Additional support comes from Garland Pipe Organs, Inc. of Fort Worth, TX, and Goulding & Wood, Inc. of Indianapolis, IN, members of APOBA, the Associated Pipe Organ Builders of America, a collaborative of designers, creators, and maintainers of pipe organs found in religious and educational institutions, concert halls, and residences throughout the United States and beyond. An APOBA resource guide and member prospectus is available at APOBA.COM.