Organ Profile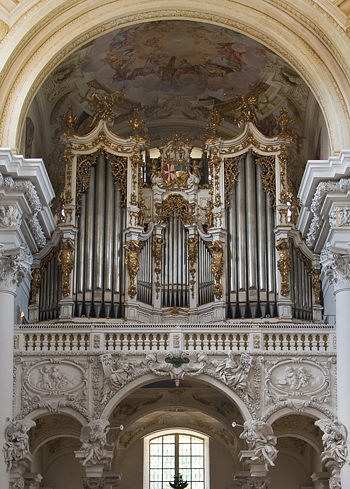 1774 Khrismann case.
Photo–Richard Rasch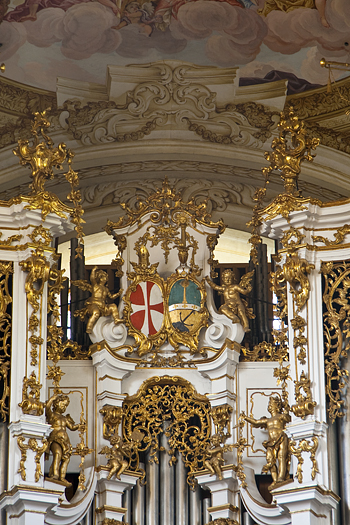 Detail of the central case.
Photo–Richard Rasch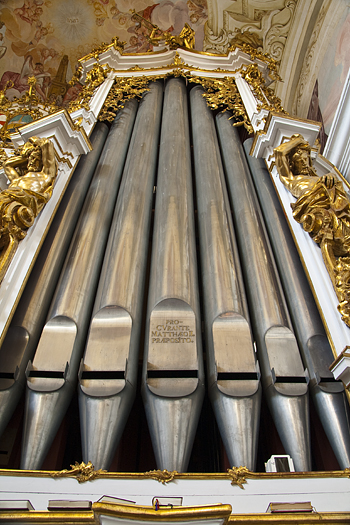 Detail of the right side pedal tower. They are big at over 30 feet tall, but make a very quiet, low tone.
Photo–Richard Rasch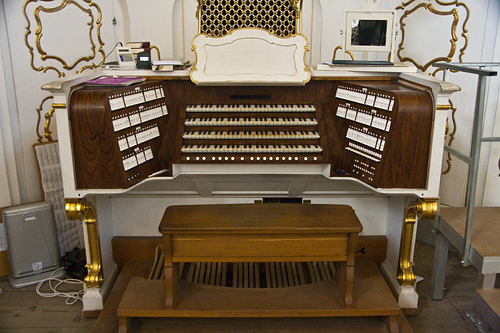 The 1951 Zika electric-action console at St. Florian, made famous in concert performances by monstery organist Augustinus Franz Kropfreiter from 1936-2003.
Photo–Richard Rasch
1774 Franz Khrismann; 1873 Mauracher; 1951 Zika; 1996 Kögler organ at Kloster Sankt Florian, St. Florian, Austria
All of the images in this gallery were taken on our Tour of Austria. Join us on our next tour.
One of the most famous organs in Austria, where Anton Bruckner played from 1848-1855, and later in life returned frequently to perform. The imposing case, with its 32′ tin facade, is from Franz Xaver Khrismann's installation (III-P/74) from 1774. Wilhelm Zika undertook an extensive rebuilt and expansion in 1945-51, and this version of the organ (with 103 stops) was restored by Kögler in 1996.
Programs that feature this organ
Links & Resources
More pipe organs