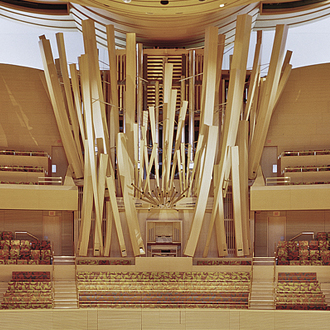 ……another impromptu scan of some recently-received recordings showcasing the King of Instruments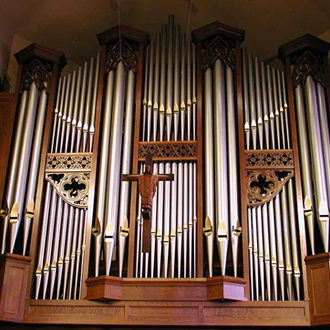 ……across the centuries, women composers have shared their exceptional creativity.
Hear about our upcoming show Houston AGO 2016 (III), Program No. 1818 (4/30/2018)

For the convenience of those of you with mobile devices, now you can listen to our PIPEDREAMS audio at http://www.yourclassical.org!
Sign up for our newsletter, which brings a new program to your inbox every week!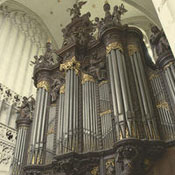 The next Pipedreams Group Tour takes us for the first time to Belgium (May 15-26, 2018), and you're invited to join us! Brochure available here.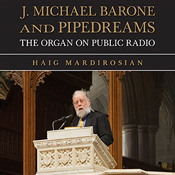 Michael Barone and PIPEDREAMS are the feature of a newly-released monograph from the American Guild of Organists. Read some of the back-story to the program and its host.

Meet Michael!
Michael Barone makes personal appearances here and there, and would love to greet you at one of these upcoming events:
May 4, 2018, 7:30 p.m.
Michael Barone is host for a Members Recital sponsored by the Twin Cities Chapter of the American Guild of Organists.
May 6, 2018, 3:00 p.m.
Michael Barone visits 1st Lutheran Church in Bemidji, Minnesota to record Sarah Carlson in concert on the new Casavant pipe organ there.
May 10, Thursday, 2:00 p.m.
Michael Barone is host for an 'organ crawl' to three impressive pipe organs in Naples, FL.
May 15-26, 2018
Join Michael Barone and friends for the annual Pipedreams Group Tour of historic organs… covering 5 centuries of the organ-builder's art… in Belgium.
June 3, 2018, 3:00 p.m.
Michael Barone is host and interviews soloist Ahreum Han during a special program of organ with modern dance at Verizon Hall in Philadelphia, PA.
June 23, 2018, 11:00 a.m. to 4:00 p.m.
Join master-of-ceremonies Michael Barone for the annual family-friendly Kimmel Center Organ Day in Philadelphia. It's free!
July 5, 2018, 3:30-7:00 p.m.
Michael Barone hosts a PIPEDREAMS LIVE! event featuring the seven Quimby Rising Stars young artists, plus Michael Unger premiering the final pieces in the Pipedreams-commissioned set of Preludes and Fugues in Jazz Style by Henry Martin! Public invited!
You can 'meet Michael' in places that few have a chance to visit, inside the marvelous, magnificent and monumental Wanamaker Grand Court Organ at Macy's Philadelphia Department Store… via a superb behind-the-scenes visit with Wanamaker Organ curator Curt Mangel, via a detailed DVD that reveals much about this incredible music-making masterpiece.

In the spotlight

2002 Quimby organ at Gano Chapel, William Jewell College, Liberty, Missouri